Announcements for the Week of February 5
Here are some highlights of the events and happenings at Zion.  For a full list of announcements, please click here.
Worship and Fellowship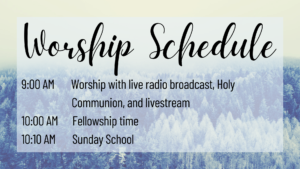 Winter 2023 Worship Schedule
We have one Sunday morning service available at 9:00 AM that features Holy Communion and a livestream. As a general rule, music styles will alternate every other week with traditional services on the 1st and 3rd Sundays of the month and contemporary services on the 2nd and 4th Sundays of the month.  Hub City Radio graciously accommodated our change in worship, so our radio broadcast will continue to be live at the new time on KSDN radio 930 AM/102.1 FM.
---
Ministry Opportunities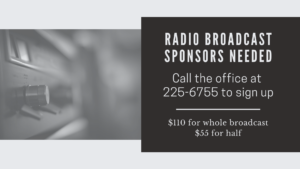 Would you consider donating either the whole cost or half the cost of a Sunday broadcast? A whole Sunday service is $110.00 and one half is $55.00. You are welcome to donate in remembrance of a loved one or in celebration of a special occasion to support this ministry. To sign up as a sponsor, contact the church office at 225-6755.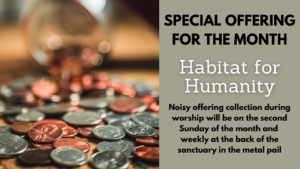 The February Special Offering is Habitat for Humanity. Please see the full bulletin for more information.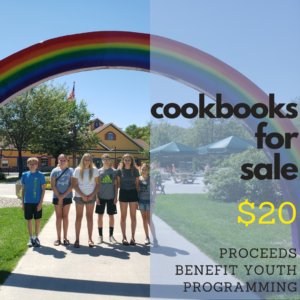 COOKBOOKS FOR SALE – The Zion cookbooks are done and they are here!  Cost is $20 and the proceeds support our youth programming.  Pick yours up anytime throughout the week in the church office or on Sunday mornings from the table in the narthex. We have a limited number of gift kits available for $35–stop and get yours before they're all gone!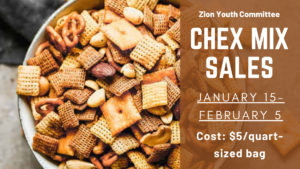 CHEX MIX – The youth committee is selling Chex Mix for a youth programming fundraiser.  The cost is $5.00 for a quart sized bag.  Sign up to order yours on the table in the Narthex now through Sunday, February 5th.  Pick up will be Sunday, February 12th in the kitchen.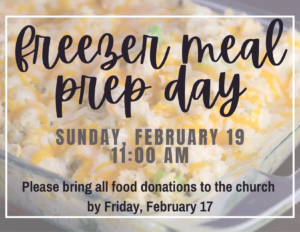 FREEZER MEAL PREP DAY —Freezer meal prep/cooking day will be on Sunday, February 19 following fellowship (approximately 11 am). Ingredient cards are out in the Narthex  and we would like ingredients to the church no later than Friday, February 17.  We could also use some help cooking that day. Come join us for some fun and fellowship!
---
Y
outh and Family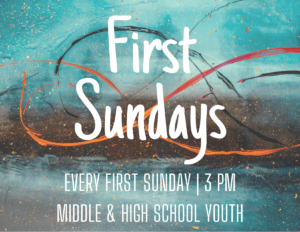 FIRST SUNDAYS – Join Pastoral Assistant Saundra for a time of fellowship, service, faith, and fun! We will have a consistent time for middle and high school youth to get together during the spring (Feb-May): the first Sunday of the month at 3:00 PM. We'll meet in the youth room upstairs; each day will have a different theme/topic, and activities will vary from time to time.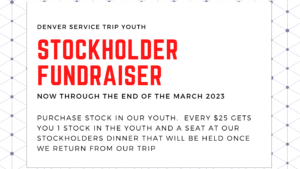 STOCKHOLDER FUNDRAISER – The youth attending the service trip in June are selling stock in their trip!  Each $25 donated will give you 1 stock in the youth and a seat at our Stockholders Dinner that will be held after the end of our trip.  To purchase stock, please see a youth on Sunday morning or talk to Saundra.  Cash, check, and Venmo accepted! Donations of other amounts gladly accepted; however, no stock will be issued (which means no seat at the dinner).