Youth Group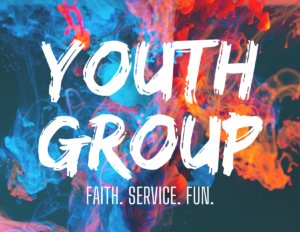 Join Pastoral Assistant Saundra for a time of fellowship, service, faith, and fun!
High School: every Sunday at 9:45 AM in the Youth Room.
THIS SCHEDULE WILL START IN OCTOBER.
---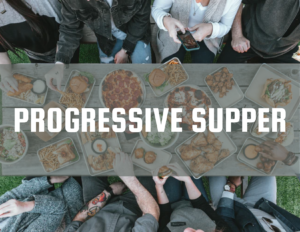 Progressive Supper
Our next progressive supper will be Sunday, September 26 at 4:30 PM. We will meet at the church and take the church van to our various destinations, which will include appetizers, dinner, and dessert. Kids will be returned to the church for pick-up or can be dropped off at home at the conclusion of the evening upon request.  Bring a friend!
---
Upcoming Meetings
Confirmation Informational Meetings
Who:         9th  grade students with a trusted adult
When:      September 26th at 12:00 PM
Where:    Fellowship Hall
Why:         Orientation to the confirmation year (including
expectations and requirements). A dinner of BBQs, chips, and dessert will be served!
ELCA Youth Gathering Informational Meeting
Who:        9th-12th grade students with a trusted adult
When:     September 19th at 12:00 PM
Where:   Fellowship Hall
Why:       To explain what the ELCA Youth Gathering is, when
and where it will be held, fundraising/cost, etc.,
along with answering any questions you may have
---
ECLA Youth Gathering

The ECLA Youth Gathering will be held July 24-28, 2022 in Minneapolis. If you are a 8th-12th grade student (in this coming school year), you are eligible to attend.
Attending the ELCA Youth Gathering can be a very powerful faith experience for you; it allows you to worship with 30,000 other ELCA Lutheran teens, participate in a service learning day, and network with other youth in our local South Dakota Synod.
We have a very unique opportunity with the upcoming youth gathering, as this is the closest it will ever get to us! Travel time will be much shorter, and we have the possibility of taking our own church vehicles, allowing us to do and see more on our own (if we want).
We don't need final commitments of attendance until Labor Day weekend; however, we have several fundraisers planned for the summer and beyond to help defray the costs of the trip. If you are even thinking that you may want to attend, please contact Saundra at the church. Even if you choose not to attend later, you can use the funds you helped raise to attend camp or a service trip, or pass the funds on to a younger sibling later.
We have pamphlets available at the church with more specific information on the financial aspect of attending the Gathering and fundraising. If you are interested in seeing this information, please let Saundra know, and she will mail or email you the brochure.
Are you on the fence about attending? There is a TON of information on the ELCA Youth Gathering page that outlines a schedule and provides information on what to expect!