Announcements for the Week of October 17
Here are some highlights of the events and happenings at Zion.  For a full list of announcements, please click here.
Worship and Fellowship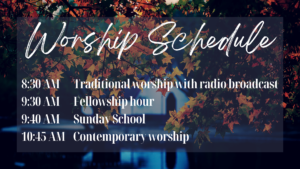 ---
Ministry Opportunities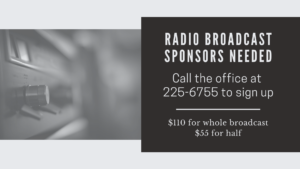 Would you consider donating either the whole cost or half the cost of a Sunday broadcast? A whole Sunday service is $110.00 and one half is $55.00. You are welcome to donate in remembrance of a loved one or in celebration of a special occasion to support this ministry. To sign up as a sponsor, contact the church office at 225-6755.  We are in need of radio broadcast sponsorships for the fall—please consider giving a gift today!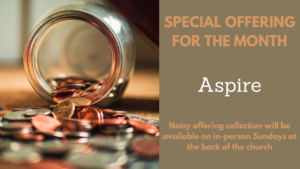 GERMAN DINNER  FUNDRAISER has been postponed. Once a new date has been set, we will let you know!
The October Special Offering is Aspire.  Aspire, Inc. is a non-profit agency that provides an array of services to people with intellectual & developmental disabilities.  They empower adults with disabilities to lead fulfilling lives.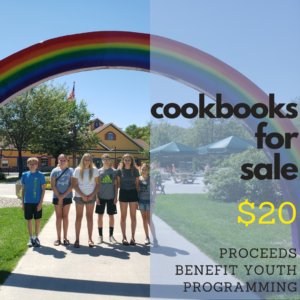 COOKBOOKS FOR SALE – The Zion cookbooks are done and they are here!  Cost is $20 and the proceeds support our youth programming.  Pick yours up anytime throughout the week in the church office.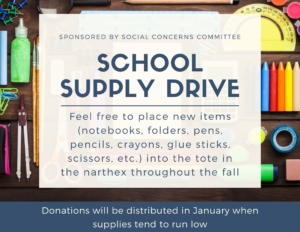 SCHOOL SUPPLY DRIVE – School supplies can break and run dry come  mid-year.  The Social Concerns Committee will be collecting new school supplies to donate to areas schools this winter in order to restock students' supplies as needed.  Feel free to place new items (notebooks, folders, pens, pencils, crayons, glue sticks, scissors, etc.) into the tote in the narthex.  Thank you for your help with this ministry!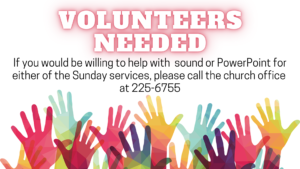 VOLUNTEERS NEEDED – We are in need of volunteers for both the 8:30 & 10:45 AM worship services! If you would be willing to usher, lector, do sound board, PowerPoint or worship assist, please indicate this on your Welcome Sheet that you can find in the middle rack of your pew, or talk to Pastoral Assistant Saundra or Kathy Heffernan.  Training will be provided in  all areas.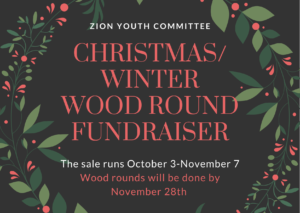 WOOD ROUNDS FUNDRAISER – The Youth committee is selling wood round door decorations for the holiday/winter season through November 7th. Stop at the table in the narthex to custom design your decoration! Cost varies based on the size of wood round you choose.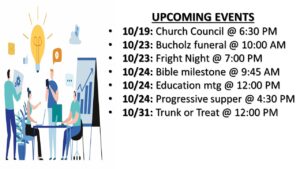 ---
Y
outh and Family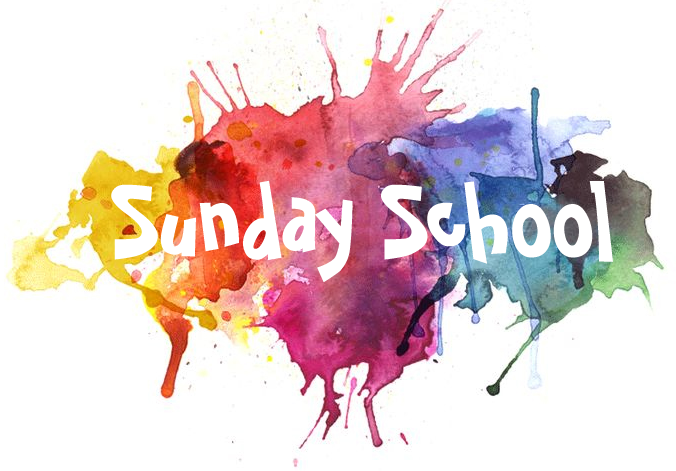 SUNDAY SCHOOL — Join us for weekly Sunday School faith time! Families will meet at 9:40 a.m. in the Friendship Room for our group opening; after the opening, kids will go to their Sunday School rooms, and parents are invited to a time of coffee and fellowship in the Fellowship Hall.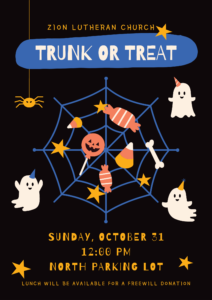 TRUNK OR TREAT — On Sunday, October 31st from 12-1 PM, the Zion Education committee will be sponsoring a Trunk or Treat event for kids of all ages.
From 12-12:30 PM, kids will be invited to put on their Halloween costumes and go trick-or-treating from car to car in the north parking lot.  A meal will be available for free will donation until 1:00 PM that afternoon.
WE ARE LOOKING FOR VOLUNTEERS! If you would be interested in  handing out candy from during this event, please contact Kelly VanderWeyst or Pastoral Assistant Saundra. A large bag of candy will be provided to all vehicles who participate to give to the kids, but you are  welcome to bring your own candy or homemade treats to distribute if you'd like.
A prize for best decorated vehicle will also be awarded that day!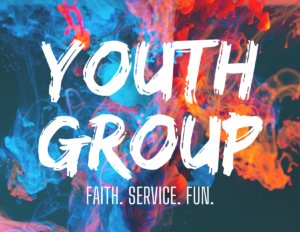 YOUTH GROUP–Join Pastoral Assistant Saundra for an hour of faith and fun!
Both Middle School & High School will meet every Sunday at 9:45 AM in the Youth Room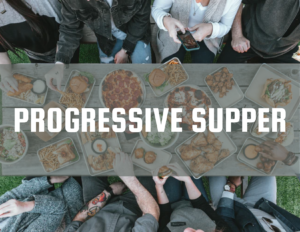 YOUTH PROGRESSIVE SUPPER for October will be on Sunday, October 24th.  Open to middle and high school youth.  Bring a friend! We will meet at Zion at 4:30 pm, and we will take the church van to our different locations.
Kids will be returned for pick-up or can be dropped off at home after the event upon request.  Pastor Mark is hosting appetizers this month, so be sure to come and meet our new interim pastor!