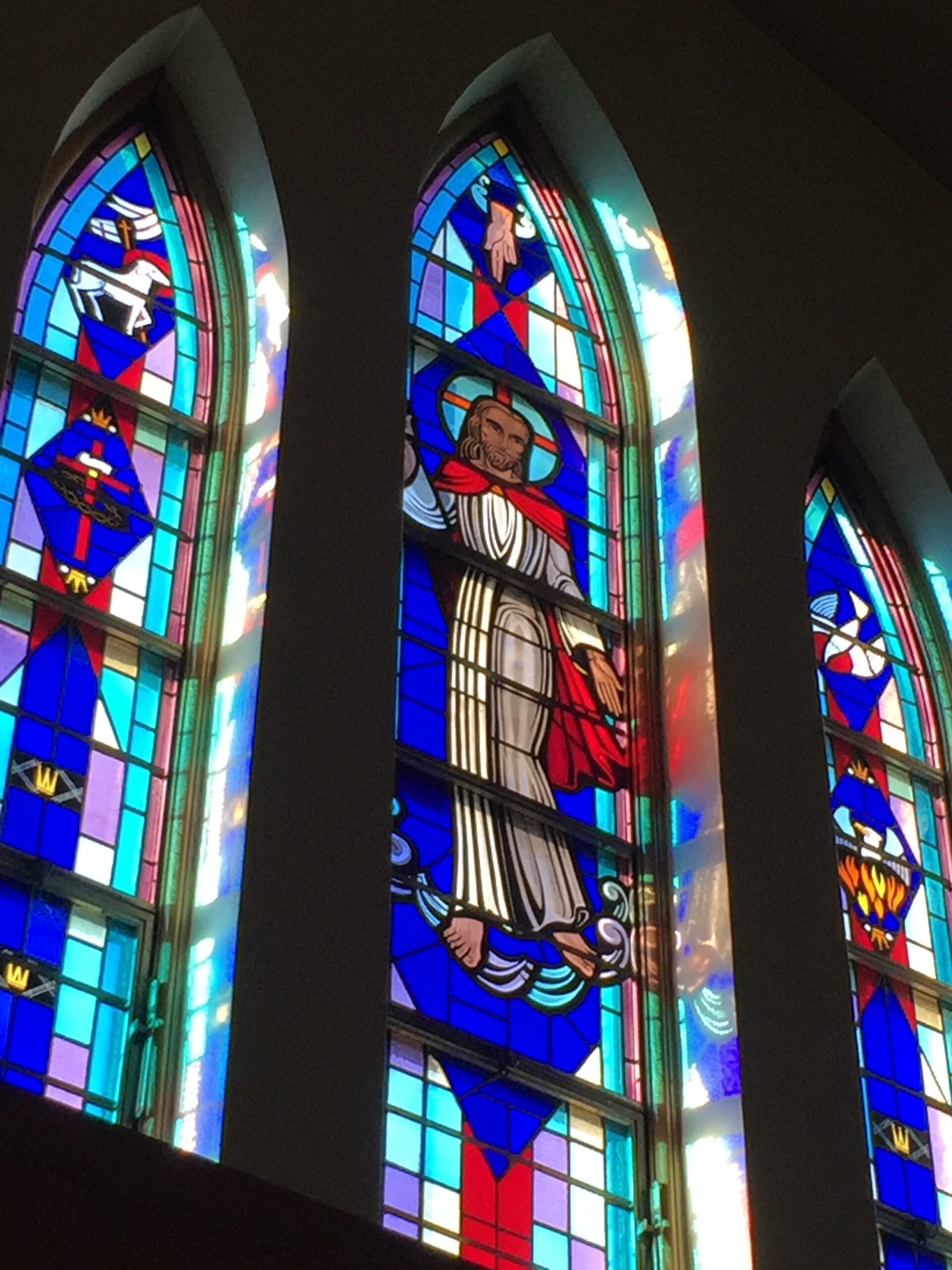 Traditional worship services are held on Sundays at 8:30 a.m. 30-minute long services led by our Praise Band are held on Wednesdays at 6:15 p.m. Currently, a Grab-N-Go meal is offered after Wednesday worship.
Midweek worship is held on Wednesday evenings during the season of Advent and during the season of Lent. Special services are also held during Holy Week and Christmas.
Communion
Communion is celebrated every 1st and 3rd Sunday of each month at the 8:30 a.m. service and at the first and third Wednesdays of the month.
Baptisms
We celebrate Baptisms at any worship service. We hold Baptisms during the worship services to emphasize that the Baptized is being made a member of the faith community.
To schedule a Baptism, please contact the church office at 225-6755.
Worship Style
We offer a traditional worship service each Sunday at 8:30 a.m. with music led by organ and piano. Our Praise Band leads the music at our Wednesday evening contemporary service. The band consists of keyboard, acoustic guitar, bass, drums, and vocals. All of our worship services include the confession and forgiveness, the Creeds, the Lord's Prayer, and a sermon from our pastor.
Children in Worship
We welcome children with all their wiggles in worship! We provide activity bags for them to use during the service. Just pick one up on your way into worship. We also have children's picture Bibles in the pews and children's worship bulletins available. Most Sundays we have a message time just for children where they are invited to the front of the sanctuary.
Children are also invited to give their own offering in each worship service. During the offering time, they are welcome to come forward and put their offerings in the "For Children Everywhere" box at the front. Every few months, our pastor will visit the Sunday School opening time and find out where the children would like to donate their offerings.
Children also gather "Noisy Offerings" once a month for our monthly special offerings.
We have an unstaffed nursery available just outside of the sanctuary for times when parents need that space for their children.