Current Progress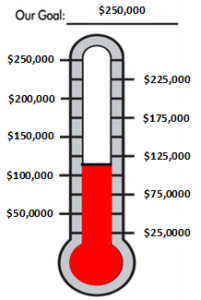 Cash on Hand – $63,325.19
Unpaid pledges – $51,892.43
——————————————–
Total project funds – $115,217.62
Remaining pledge amount needed: $134,782.38
---
Fundraisers
German Dinner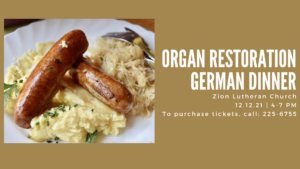 Join us for a delicious traditional German meal: knoephla and potatoes, sauerkraut, sausage, Jell-o, ice cream, and coffee/water.
Cost is $15 a plate for adults (ages 15+) or $7 a plate for children (ages 14 and under).
Tickets can be purchased by calling the church office at 225-6755 during the work week, on Sunday mornings, or purchased on the night of the event.
Tickets are limited to the first 300 people.
The organ builders from J.F. Nordlie in Sioux Falls are planning to attend this event to answer any questions and visit with congregational members about the project.
---
For more information on this ongoing project, visit the Organ Restoration page by clicking here.